Home
Works
Read. Space, See. Space
Rearranged
Water Script
Projects
Biography
Links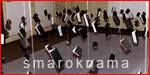 Wakilur Rahman
Christinenstr. 22
10119 Berlin, Germany
Tel. +49 (0)30 - 4494982

Atelier:
Isländische Str. 2B
10439 Berlin, Prenzlauerberg

4/1 Lalmatia Liberty
3/8 Kazi Nazrul Islam Road
Lalmatia, Dhaka, Bangladesh

info@wakil.de
www.wakil-art.de
www.wakil.de

Current activities
Please send a mail to receive information.
"Of the Embrace", 270 x 199,5 cm, stamp print and painting with ink on Chinese paper, 2003

I chose the chapter "Of the Embrace" from the "Kamasutra" (written in the 3rd century A.D. in India), which is very much concerned with the sensitization and development of human relations, both in an individual and social context.